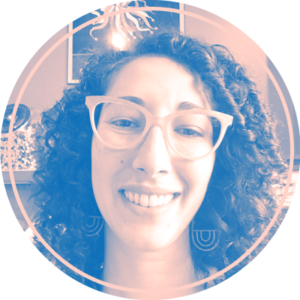 What are your gender pronouns?
She/her/hers
Where are you from?
Fort Lauderdale, Florida
What's your specialty or area of expertise?
Family Planning, OB/GYN
What first inspired you to become a doctor?
I wanted to be an abortion provider.
What story about one of your patients most sticks with you?
I had a patient who I'll call Julia. Julia was 20 weeks pregnant, had gone through five prior C-sections, and had a placenta percreta, a life-threatening condition where the placenta attaches to the uterus abnormally and grows through the uterine wall. Julia wasn't only facing a challenging medical situation, she was also experiencing tragic circumstances at home: her abusive husband had reported her immigration status, and she was under investigation from Homeland Security. With the threat of deportation looming over her head from the government, as well as physical abuse from her husband who she was trying to divorce, she decided to end her pregnancy. By this point, her placenta had grown into her bladder, and her risk of bleeding to death if she carried the pregnancy to term was very high. Ultimately, with the help of our incredible Gyn/Oncology team, we were able to perform a gravid hysterectomy for her in the main operating room. The surgery was difficult, but successful, and she was very safe the entire time. She left the hospital a few days later with her health and autonomy intact.
What current policy issue especially motivates you to be an advocate?
The rampant trend of states prioritizing fetuses over women.
Who is your social justice hero?
Loretta Ross of SisterSong.