Where do you call home?
Kansas City, MO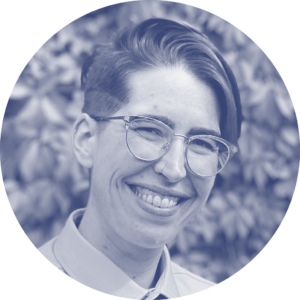 What's your specialty or area of expertise?
Family medicine
What first inspired you to become a doctor?
While in college, I started my career in reproductive health and abortion work at local clinics in northern Florida. I witnessed how many barriers people had to overcome to access this essential health care. It inspired me to go to medical school so I could be an abortion provider in a hostile area.
What advice do you have for medical students and residents wanting to incorporate advocacy into their day-to-day?
Small change matters! All actions have an impact. Your plate is pretty full with medical training, so your ability to engage will ebb and flow with time. Do something, but only do what you can. Listen to your body and mind. Rest more.
What current policy issue especially motivates you to be an advocate?
As an openly trans identifying doctor, the attacks on trans youth especially inspire me to be an advocate. We've seen multiple states attempt to ban life saving gender affirming care. Queer and trans youth already face disproportionately high rates of discrimination, being unhoused, and violence. It is unconscionable to make affirming health care further out of reach.
How have the events of the past few years shaped how you view being a physician advocate?
For too long, physicians have ignored the many ways systemic racism is killing our Black and Brown patients. The activism of the Black Lives Matter movement has given all of us the opportunity to reflect on how we failed to show up for BIPOC friends, neighbors, colleagues and patients under our care. I believe we are failing in our oath to "do no harm" when we remain silent. Being a physician advocate can look a lot of different ways, but begins with intentionally deconstructing our implicit biases and teaching trainees to do the same.