What are your gender pronouns?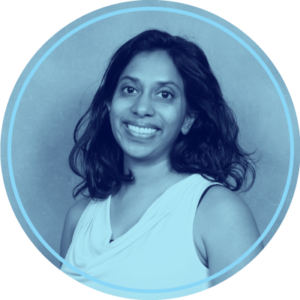 She/her/hers
Where are you from?
My parents are from Sri Lanka, but I grew up in sunny Florida. Although my family is from a tropical island, Florida was too hot for me. After years of living in the frigid Northeast, I am happily settled in the temperate and beautiful state of North Carolina.
What's your specialty or area of expertise?
I am a family medicine physician and love working in rural and underserved areas. I am currently training to provide abortions and hope to continue this work throughout my career.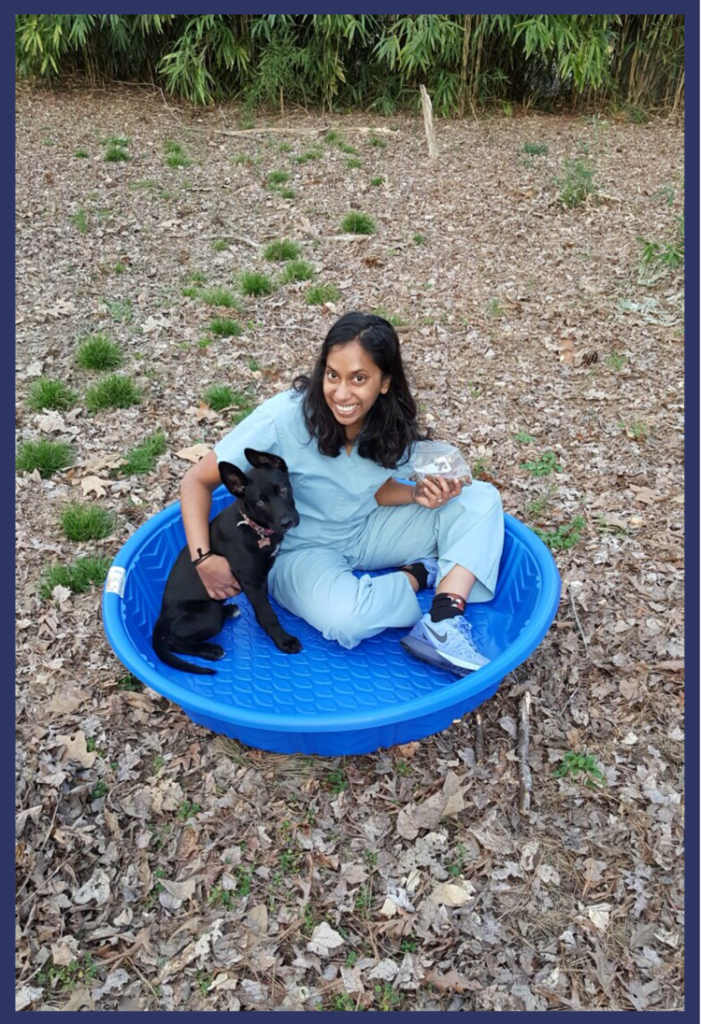 What first inspired you to become a doctor?
I've wanted to be a doctor since I was a child. I remember hearing my mom talk about mammograms and menopause and thinking I wanted to help women and keep them healthy. I found a passion for family medicine in medical school and loved the idea of caring for everyone from babies to grandfathers, often within the same family. I have always been compelled to provide abortion care. I believe in a woman's right to choose what is best for her, and I provide abortions to help women who have made the choice to safely terminate a pregnancy.
What story about one of your patients most sticks with you?
***
Trigger warning: This story discusses domestic abuse
***
Every day I am awed and inspired by my patients. One story that sticks with me most is of a patient who came for an abortion with bruises on her body from being beaten by her partner. She and her children were trying to escape from domestic abuse, and her partner had threatened to kill her if she had an abortion. She had spent all of her money paying for her abortion while literally fearing for her life trying to escape her abuser. I was grateful I could provide her an abortion, but I felt helpless in how to help her social situation. The price of health care should not be at the expense of food, housing, and safety.
What current policy issue especially motivates you to be an advocate?
My parents were immigrants and I am saddened by the xenophobic rhetoric of our current administration. In my clinical practice, I frequently see the harms of this stringent and misguided immigration policy. Families are torn apart and health and human rights suffer. The policies of this administration targeting immigrants living in America is truly the antithesis of what it means to be an American.
Who is your social justice hero?
My social justice hero is one of my mother's best friends. Her name is Sunila Abeysekera. Among other great work, she fought for women's and gender rights in Sri Lanka. She was often targeted by the government for her amazing work in the tense and militant political climate plagued by a decades-long civil war. She spoke out when it was dangerous to speak out. The world lost a brilliant voice for human rights when she passed away at age 61 in 2013.