What are your gender pronouns?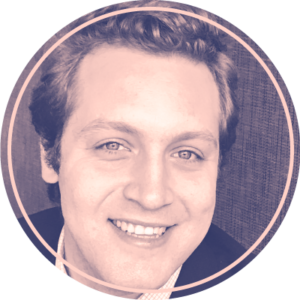 He, him, his
Where are you from?
All over. Born in upstate New York, picked up a sister in Dallas, Texas. We lived abroad during our childhood, but ultimately I'd consider the Capital Region in upstate New York home.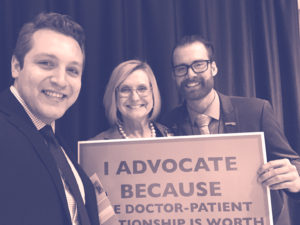 What's your specialty or area of expertise? 
I'm in my last year of residency training for obstetrics and gynecology. Afterwards my plans are to pursue general obstetrics and gynecology, obviously including full-spectrum abortion and contraception, in a private practice setting.
What first inspired you to become a doctor?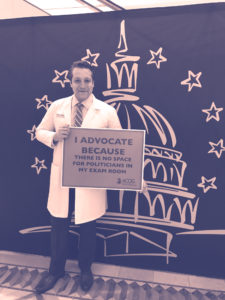 While initially an affinity to math and science drew me toward medicine and a career as a physician, I find continued inspiration in my role as a partner for women through a system intentionally designed to keep them in the dark about their bodies and their reproductive lives. My patients kept me going throughout the often disheartening years of training, and I'm sure it will be my patients entrusting me with their worries and their plight that will motivate me throughout my future career.
What story about one of your patients most sticks with you?
Every time I answer this question, another patient story comes to mind and puts me to shame for remembering one over the other. Instead, I'd rather say that there are many patients that make me proud to serve as a women's health physician. Simply put, when I find that I've helped a patient understand a diagnosis, or clarify one aspect of the convoluted health care system we operate in, so that they can seize that much more control over their lives and their destinies, it makes the years of training worth it for me. Fortunately, that type of patient is every patient I encounter — in or out of the four walls of my office.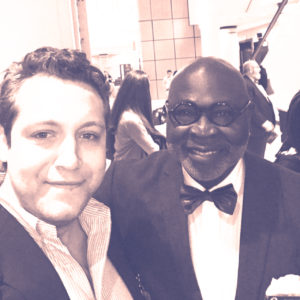 What current policy issue especially motivates you to be an advocate?
My motivation for getting involved in advocacy work is the disproportionate lack of autonomy people have over their bodies under our current legal and social systems. Currently, the most motivating policy issue for me is the rising rate of maternal mortality in the country, particularly amongst Black mothers. Whether it's an individual's right to terminate a pregnancy, or their right to choose how to deliver their child, bodily autonomy is a central tenet that must be protected.
Who is your social justice hero?
By definition, a "hero" is a person who is admired or idealized for courage, outstanding achievements, or noble qualities. I don't have just one of these – I'm always surrounded by persons that fit this description. On a daily basis, their unwavering determination, intentional obstinance, and willful opposition to the systems of injustice we are bound by is a source of admiration. My heroes and sheroes challenge our government, travel to fill gaps in health care access, and protest protestors even when they are woefully outnumbered. They are brave. They are courageous. And they kick butt every single day for our patients.