Where do you call home?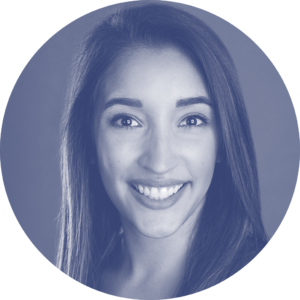 Sacramento and Kansas City
What's your specialty or area of expertise?
Complex contraception and abortion care
What first inspired you to become a doctor?
I grew up in a family that regularly frequented the doctor's office. My oldest brother passed away before I was born due to a leukemia that was thought to be genetic. Because of this, any illness led to a full doctors visit and, frequently, an overly aggressive work up. I loved my doctor and saw him as someone who truly cared for my family. He was always incredibly understanding and took my parents' concerns seriously. He provided therapy to our family that he may not have even realized. Doctors played a large role in how I viewed the world. I wanted to help patients and be present for these life changing times in their lives. I wanted to support them through their struggles but also celebrate with them in their triumphs. This led to me to ob/gyn, where we have the honor of being present for some of the most important and life altering experiences that our patients face.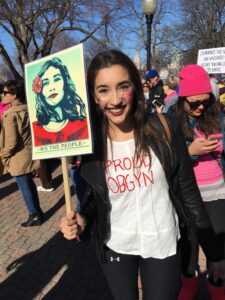 What advice do you have for medical students and residents wanting to incorporate advocacy into their day-to-day?
My first piece of advice is that advocacy is accessible! Start on social media or by talking to those closest to you about the issues that motivate you. Join professional societies! Many professional organizations have advocacy days offering a way to learn how to advocate for policy change etc. If there is something you are passionate about, share that with the world and opportunities will come.
What current policy issue especially motivates you to be an advocate?
Abortion access and the continuous fight for reproductive justice. Your health care should not be dependent on your zip code.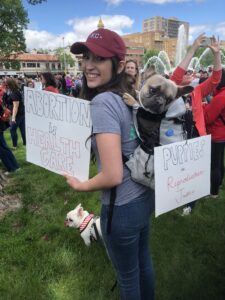 How have the events of the past few years shaped how you view being a physician advocate?
The events of the past few years have fueled my passion and my fire to continue this work. I am privileged to be in a position to offer abortion care to patients and feel it is truly my responsibility to fight for my patients' rights. People talk about conscientious objectors to providing care, but most of us are conscientious providers.
What is bringing you joy these days?
My friends and family first and foremost. I am so lucky to come from an extremely close family that support me in everything I do. My husband and pets bring me joy daily and make sure that home is wherever we are together.