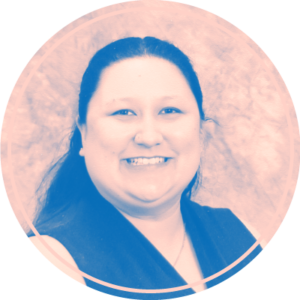 Where are you from? 
I was born in New Jersey to a native Jersey girl and a Taiwanese immigrant. We moved to Albuquerque, New Mexico, when I was a year old so that my father could go into the Chinese restaurant business with his parents. We moved to Arkansas when I was eight, for the same reason. I've lived in Arkansas since the second grade and completed my high school, college, and medical school education in Arkansas. Although I wasn't born here, I consider Arkansas my only home.
What's your specialty or area of expertise? 
I am a family physician and have been practicing medicine since 2008. I opened my own family practice upon completion of my residency in 2011. Going into solo private practice was never my plan, but, at the time, it was my only option since no one was willing to go into practice with a doctor who planned on providing abortion services. I've dedicated my career to taking care of underserved populations of patients, and women needing abortions are one of the most underserved populations in the state of Arkansas.
What first inspired you to become a doctor? 
Being the daughter of an Asian father, there were always high expectations for my future, and we talked a lot about "when" I became a doctor, not "if" I became a doctor. Being a physician was never forced upon me, but it didn't hurt that it was something that I wanted for myself as well. In fact, when I was young, any time anyone had an injury, I was the official "Band-Aid patrol" who patched everyone up. No one ever asked me to do this, and no one ever taught me, it was just something that always came naturally to me—I was cleaning out gravel from scraped knees and applying bandages long before I even knew about the concept of first aid.
What story about one of your patients most sticks with you? 
There are so many inspiring stories. The one that's probably freshest on my mind is when I took care of a young woman who became pregnant despite her efforts to prevent pregnancy. Before she took her mifepristone, she held up the pill in her hand and said, "Dr. Ho, this tastes like freedom." She recognized that she had the power to take charge of her life and alter the course, despite the circumstances that were out of her control.
What current policy issue especially motivates you to be an advocate? 
My personal mantra is and has always been "you're not the boss of me." I take issue with any policy that undermines a person's right to be the leader of their own lives, but especially those that are made and perpetuated by purposefully ignoring sound scientific evidence.
Who is your social justice hero? 
I see heroism in every woman I care for—because in hindsight, I honestly can't say that when I was younger, that I would have had the courage to brave the stigma and ridicule that some women face just for exercising their right to access safe, quality health care. And whether they know it or not, every woman who bravely walks through my clinic door to exercise her right to choose paves the way for more women to do the same.