Where do you call home?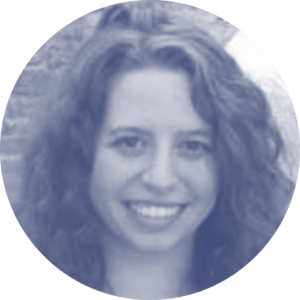 I am a Jersey girl living in Texas and I am proud to call both states home.
What's your specialty or area of expertise?
Family medicine and reproductive health
What first inspired you to become a doctor?
Before medical school I was a case worker at a community health center, and that work is really the basis of my perspective on the health care system in the US. I would see my clients go to extraordinary lengths to access health care, only to be met with barriers based on their race, sex, or income. I knew I needed to work to correct the systemic systems of oppression that lead to these grave disparities in health care, but wanted to ground that work in the direct patient care that gives me so much joy. My experience with patients informs my advocacy and vice versa.

What advice do you have for medical students and residents wanting to incorporate advocacy into their day-to-day?
Do it! Advocacy has brought so much hope and joy into my medical practice. My advice would be to seek collaborators and mentors in your community who are passionate about the same issues you are, both within and outside of medicine. Ask those folks for feedback and use your voice to lift others. We are strongest together!
What current policy issue especially motivates you to be an advocate?
The onslaught of abortion bans and restrictions is harming patients here in Texas and across the country. As I witness the devastating impact of these laws I am motivated not only to correct these individual unjust laws but also to support policies that protect a legal right to abortion nationally.
How have the events of the past few years shaped how you view being a physician advocate?


The past few years have felt like a string of crises; from working in New York during the first few months of the COVID pandemic to coping with the most restrictive abortion bans in Texas. While I am deeply humbled to be able to bear witness to these crises and do what I can to serve, I am realizing it is not enough to cope with whatever crisis exists in the moment. It's not enough to treat COVID or even eradicate it; we have to build a health care system that promotes public health and universal access to care. That's the work that really excites me.
What is bringing you joy these days?
My awesome coworkers and collaborators who keep fighting!