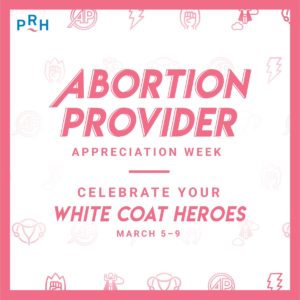 You don't have to go to the movies to see heroes in action every day. We in the reproductive health community know that not all heroes wear capes—some wear white coats!
We want to share our gratitude to the heroic league of providers that works together to make sure people have access to safe, compassionate abortion care: including doctors, nurses, assistants and clinic staff.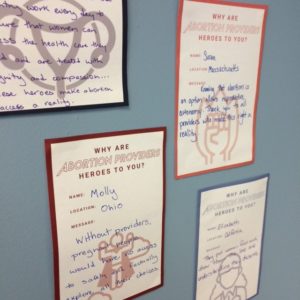 Physicians for Reproductive Health invites you to join us in appreciation of the heroes among us during the National Abortion Provider Appreciation Week of Action, from March 5 through March 9.
Share your thoughts! Tell us why YOU think abortion providers are heroes by filling out this form.
Follow #iloveabortionproviders. Starting March 5, we'll share your thoughts on our wall of heroes in our office and on social media with the hashtag #ilovaabortionproviders.