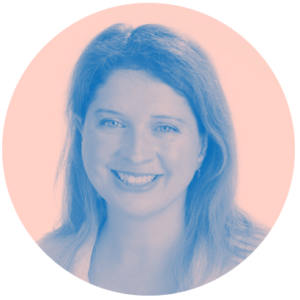 Jenny Blasdell is the Vice President of Public Policy and Strategic Partnerships.
She joined Physicians for Reproductive Health in 2011 as the Director of Government Relations and has also served as the Senior Director of Public Policy. She has worked in the area of reproductive health policy for over 15 years. Based in Washington, DC, Jennifer is responsible for our vibrant public policy program, advocating at the national and state levels for access to comprehensive reproductive health care. Our physicians have testified before Congress, state legislatures, federal agencies, and have briefed policy makers and their staffs on reproductive health care issues. Most recently, our physicians told the U.S. Supreme Court what motivates them to provide abortion care in our amicus brief for Whole Woman's Health v. Cole.
Prior to coming to Physicians for Reproductive Health, Jennifer was the Executive Director of NARAL Pro-Choice Maryland and was the Director of Public Policy at the National Abortion Federation. Jennifer is a graduate of the University of North Carolina School of Law. She also attended the University of North Carolina at Chapel Hill as an undergraduate where she earned a Bachelor of Arts in English literature and a minor in Spanish, graduating with honors.